May marks the beginning of the wedding season for many people. If you are looking to organize your special wedding day, then you are more than aware that this is when venue's start to increase their prices.
I am getting married in May 2018 and I have trawled the internet for inspiration and tips on a springtime wedding. So, thought I would share with you all.
Save The Date
If you are going for a rustic, woodland or natural theme to your spring wedding then these wooden star magnets could be a gorgeous way to announce your save the date!
Laser cut from birch plywood, the design includes your name as well as the wedding date.
Prices start from £2.99
Sweet Pea Design - Not On The Highstreet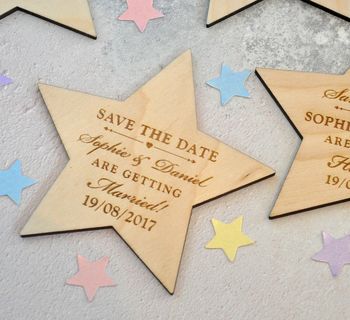 Tea Wedding Favours
Spiced Kitchen offers custom spiced tea infusions for your wedding. Who doesn't love a cup of tea? From Jasmine Green Loose leaf tea to Mint Chocolate Rooibos Tea; Sanjay and the team can help find a personalised tea flavour.
Prices start from £3.50

Biscuit Wedding Favours
You have tea wedding favours, so you are going to need biscuits to go with them, right?
Well luckily for you Nila makes the most delicious and beautiful biscuits. These vanilla cookies are covered in pastel green sugarpaste but there are plenty of designs to suit your wedding.
Prices start from £20 for 10 biscuits.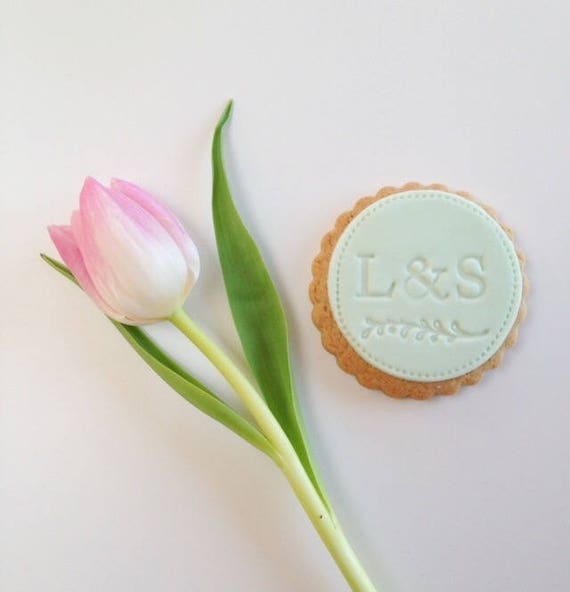 Flowers
I have been following Helen Wilde of Paper Bea on Instagram for a while. I love all of her paper flowers, but I am especially in love with her gigantic paper rose. She also makes paper flower bouquets that feature succulents and faux foliage.
Gigantic Handmade paper rose - £64.99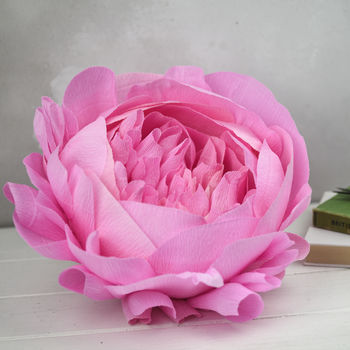 Cake Topper
This cake topper will add a whimsical touch to your wedding. It's my cake topper of dreams. There are 40 colours to choose from so you can match it to your theme.
Happily Ever After cake topper - £32
Wedding Gift
Seasons can influence the theme of a wedding such as the colour, flower choices and even the wedding dress; so why not let it influence the wedding gifts! I have designed 4 seasonal papercuts specifically for weddings and what is even more, they can be personalised. Choose from Spring, Summer, Autumn & Winter and then add the finer details such as date and married name. Blooming marvelous!
Prices start from £55.00
Seasonal Wedding Papercuts - Jennifer Giles